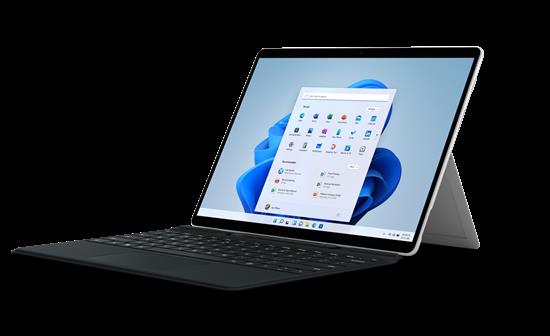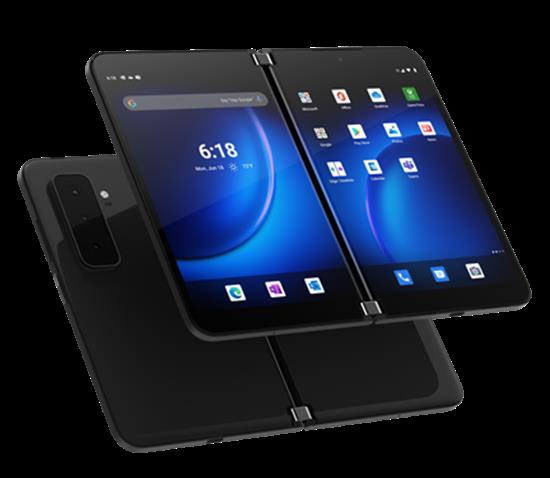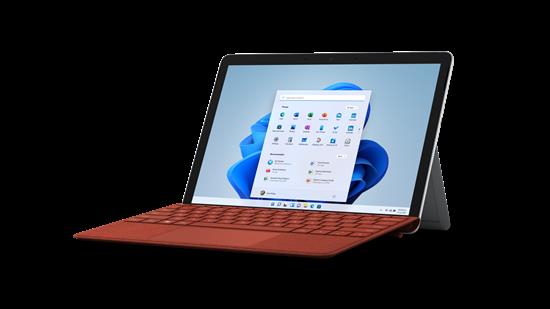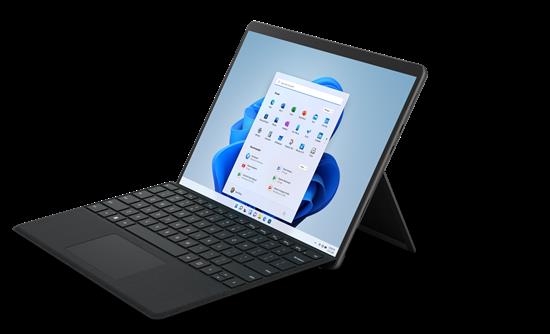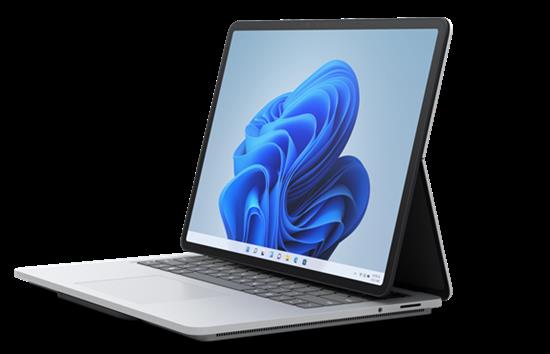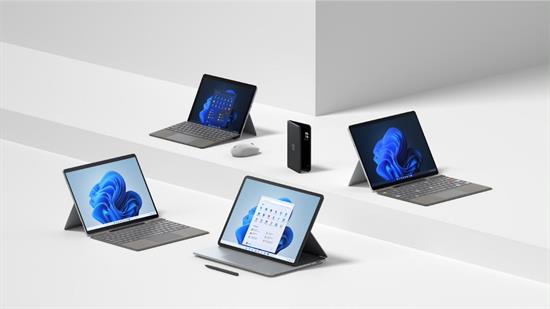 Surface 8 Pro, Surface Laptop Studio, Surface Go 3 và Surface Duo 2
Microsoft Surface công bố ra mắt các sản phẩm mới Surface 8 Pro, Surface Laptop Studio, Surface Go 3 và Surface Duo 2 cho Windows 11 |
Hôm nay, Vina Aspire – Đại lý ủy quyền chính hãng của Micorsoft rất vui khi được chia sẻ với bạn thông tin mới nhất từ ​​Microsoft Surface!
Mỗi sản phẩm Microsoft Surface công bố ngày hôm nay đều được thiết kế hướng đến khách hàng và được xây dựng để mang đến những trải nghiệm mà khách hàng quan tâm nhất. Surface luôn tập trung vào việc mang lại những trải nghiệm tốt nhất và sự đổi mới về phần cứng và phần mềm cùng nhau. Điều này chưa bao giờ đúng hơn lúc này, khi Microsoft Surface giới thiệu dòng sản phẩm Surface mới của mình, làm nổi bật các tính năng đáng kinh ngạc của Windows 11 bao gồm cảm ứng, bút, mực và khả năng thoại.
Surface Laptop Studio mới là một ví dụ hoàn hảo về một thiết bị được thiết kế hướng đến khách hàng của, lấy những gì họ yêu thích về Surface Book và cung cấp các cấp độ mới về tính linh hoạt và hiệu suất trong một kiểu dáng mới đẹp mắt. Nó có màn hình cảm ứng PixelSense 14,4 "và khả năng chuyển đổi liền mạch để thích ứng với cách bạn làm việc và giải trí. Surface Laptop Studio là chiếc Surface mạnh mẽ nhất từ ​​trước đến nay và mang đến cho người dùng sức mạnh của một chiếc máy tính để bàn, tính di động của một chiếc máy tính xách tay và một studio sáng tạo tất cả trong một.
The most powerful Surface Laptop. Quad-core powered 11th Gen Intel® Core™ H Series processors handle your most complex workloads
Design, animate, and render at top speed. Step up to the award-winning Ampere—NVIDIA's 2nd gen RTX architecture, enabling ray-traced graphics and cutting-edge AI features from NVIDIA® GeForce RTX™ 3050 Ti
Boundary-pushing design with sleek 14.4" touchscreen makes seamless transitions from laptop to entertainment-ready stage to portable creative canvas
See remarkable colors, brighter brights, darker darks, and subtle details with Dolby Vision® when playing supported content
Up your PC gaming experiences on a sleek device with 120Hz display and immersive audio
Best for your video chats, work or play. Surface 1080p HD video camera brings superior video quality, while dual Studio Mics deliver natural voice capture with crisp detail and clarity
Elevate your entertainment—from music and movies to gaming. Enhanced Quad Omnisonic™ speakers, including four stereo 2-way speakers with dual invisible woofers, deliver crystal-clear audio
Click anywhere on the new Precision Haptic touchpad
Unplugged power when and where you need it. Up to 19 hours of battery life
Surface Pro 8 là một bản cập nhật quan trọng cho tính năng 2 trong 1 mang tính biểu tượng của Microsoft mà khách hàng yêu thích. Với bộ vi xử lý Intel® Core ™ thế hệ thứ 11 và được xây dựng trên nền tảng Intel® Evo ™, Surface Pro 8 là thiết bị 2 trong 1 mạnh mẽ nhất trên thị trường. Ngoài việc giới thiệu Surface Pro 8 mới, Microsoft đã công bố bản cập nhật cho Pro X với phiên bản WiFi và ra mắt Surface Pro 7+. Dòng sản phẩm Pro đầy đủ sẽ cung cấp cho khách hàng sự lựa chọn để chọn các tính năng và mức giá phù hợp với nhu cầu của họ.
Unlimited flexibility—tablet flexibility, laptop power. Work at any angle with the adjustable Kickstand, while the detachable Surface Pro Signature Keyboard enables a laptop-level typing experience.
Our most advanced display in a Pro. 11% larger, individually calibrated, and virtually edge-to-edge. Immerse yourself in the high-resolution 13" PixelSense™ Flow touch display.
The first Surface Pro built on the Intel® Evo™ platform. Do it all with the Intel® Evo™ platform — performance, graphics, and battery life in a thin and light PC.
Unprecedented performance—11th Gen Intel® Core™ processors help you power through complex tasks, while Thunderbolt™ 4 ports let you create a dream gaming setup with an external GPU.
Video calling in HD. Bring video calls to life with full HD cameras, Studio Mics, and optimized speakers for crystal-clear sound.
Surface Go 3 mới nhanh hơn 60% với bộ xử lý Intel Core i3 và được thiết kế để thể hiện những gì tốt nhất của Windows 11. Đây là Surface 2-trong-1 di động nhất của Microsoft và với pin cả ngày, Surface Go 3 là thiết bị hoàn hảo cho công việc, trường học và giải trí.
The most portable Surface touchscreen 2-in-1. Perfect for your everyday tasks, homework, and play
Go-anywhere tablet with laptop productivity for the whole family. Starting at just 1.2 pounds, with high-res 10.5" 220ppi touchscreen, adjustable Kickstand, Surface Pen, and Type Cover
All-day battery life, up to 11 hours, and Fast Charging to take you from low to 80% in less than 1.5 hours
Optional LTE Advanced (coming soon) for hassle-free connectivity in areas with unsecured public, slow, or no Wi-Fi
Speed through email, homework, browsing, shopping, and more with faster Intel® Pentium® or Intel® Core™ i3 processor
Front- and rear-facing 1080p HD cameras and dual Studio Mics for sharp video calls
Premium sound with clear powerful volume and built-in Dolby Audio™
Faster Wi-Fi 6 for better performance around the house
Built-in protection including Microsoft-verified security, Windows Defender, parental controls, and world-class support
Surface Duo 2 là thiết bị màn hình kép thế hệ tiếp theo, được thiết kế để nâng cao năng suất và giải trí khi di chuyển. Microsoft đã lắng nghe khách hàng của mình và thiết bị thế hệ thứ hai này là một bản nâng cấp lớn so với bản gốc, với camera ba ống kính động, NFC để thanh toán không tiếp xúc, Nền tảng di động Snapdragon® 888 5G, v.v.
Dual, high-resolution 5.8″ PixelSense™ Fusion Displays with more pixels and a brighter screen
5G-ready, for lightning-fast gaming with Xbox Game Pass Ultimate and an on-screen controller
Dynamic Triple Lens camera to capture high-quality photos and 4K video
Enhanced Microsoft 365 apps that extend across two screens
Drag-and-drop functionality, to move images, text, and files smoothly between apps
Personalized app groups, to pair and launch any two apps at once
Pen- and type-enabled for next-level note-taking and sketching wherever you are
Mode-aware audio that adapts to every position, improved noise cancellation, more mics, and beamforming technology for clarity
One-touch power and sign-in with integrated power button and fingerprint reader
Impossibly thin form factor: just 5.5 mm when open and just 284 grams
Designed to keep up anywhere, at any angle, with 13" touchscreen, built-in Kickstand, and long battery life.
Thinnest and lightest Pro. Starting at just 1.7 pounds.
Custom-built Microsoft processor delivers fast, 8-core performance. The best of the mobile platform, including fast connectivity, long battery life, and ultra-quiet performance, all built into your everyday device.
Crystal-clear video calls and more. Built-in 5.0MP front-facing camera with 1080p HD video, 10MP rear-facing camera with autofocus, dual Studio Mics, and optimized speakers.
Ngoài những thiết bị mới đáng kinh ngạc này, Microsoft Surface cũng đã công bố Phụ kiện PC và Surface mới để tối ưu hóa trải nghiệm Microsoft tổng thể. Điều này bao gồm Surface Slim Pen 2 mới, tận dụng các khả năng mới trong Windows 11 và giới thiệu phản hồi xúc giác để tạo cảm giác như bút trên giấy. Microsoft cam kết hướng tới một tương lai bền vững hơn và Chuột nhựa Microsoft Ocean là một bước tiến nhỏ trong hành trình này. Bộ công cụ thích ứng bề mặt được thiết kế với sự hợp tác của người khuyết tật để giúp mọi người sử dụng thiết bị dễ dàng hơn.
Gskygo - A member of Vina Aspire là nhà cung cấp các giải pháp, dịch vụ CNTT, An ninh mạng, bảo mật & an toàn thông tin tại Việt Nam. Đội ngũ của Vina Aspire gồm những chuyên gia, cộng tác viên giỏi, có trình độ, kinh nghiệm và uy tín cùng các nhà đầu tư, đối tác lớn trong và ngoài nước chung tay xây dựng.
Gskygo | Vina Aspire – Microsoft Authorized Reseller